So as of last Sunday, I have hit the century mark. That is, on Sunday I weighed in at 228lbs, which puts me over 100lbs less since my heaviest weight of 330lbs in 2006. That also puts me at around 64lbs less then when I started on the weight loss competition with
Alex "Skinny Toon" Deligiannis
back in March. I'm excited to see where we're both at when we reach the end of the competition in mid September. Hopefully I'll be able to give Alex some competition by then.
For comparison, here is a lil pic I took tonite and the one under it is the pic I took a few months back.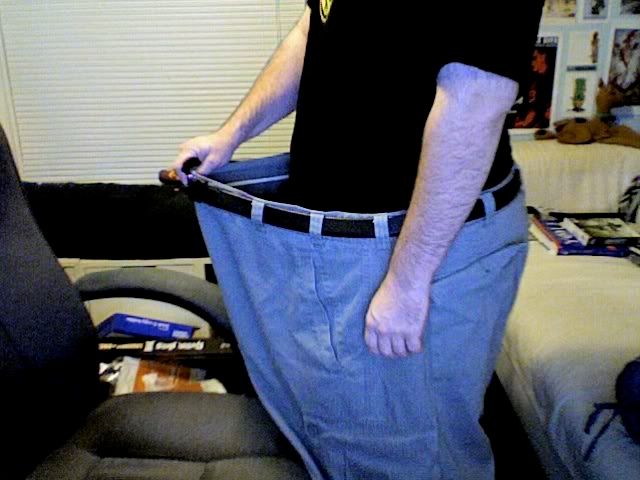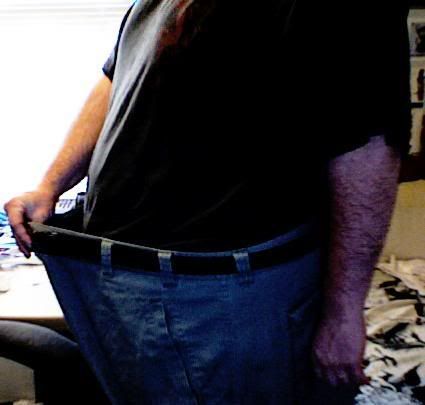 I still have alot that I need to lose, but every little bit is a step forward.
In other news, make sure to stop by the
Hard Ei8ht blog
and check out all the beautiful pictures that that skinny so-n-so Alex took to show off our new graphic novel anthology Hard Ei8ht vol. 2! Also, if you haven't picked it up yet, we have convenient buttons up at the blog where you can order it and we'll ship it out to you. The book is 164 full color pages of pure awesomeness, guarenteed to make you more awesome by half! How is that not worth 15 meesly dollars?!