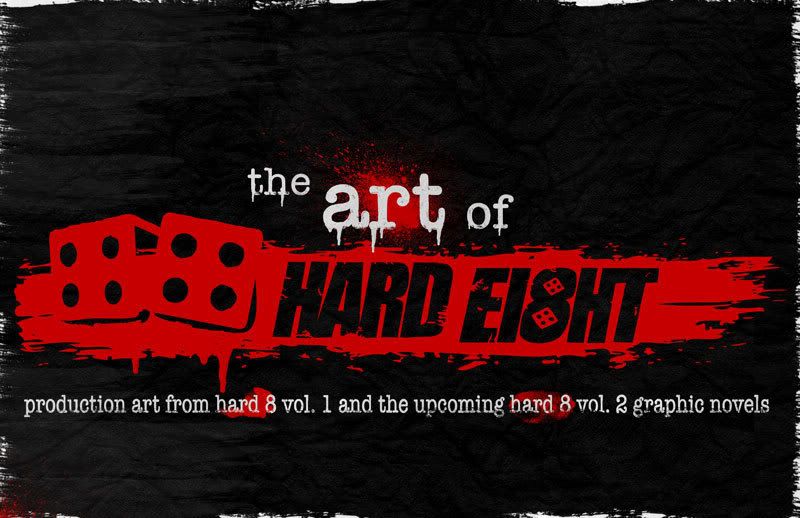 Happy Two-Thousand and Ei8ht friends!
We just wanted to remind everyone that the opening reception for the Art of Hard Ei8ht gallery exhibit is tomorrow night! This is shaping up to be the best exhibit showing since Thomas Kincaide peed on Pooh!   
Come on down and view our best in production artwork from Hard Ei8ht vol. 1 and the upcoming vol. 2, as well as finished pieces and some pieces made exclusively for this show!
The exhibit will feature artists ranging in backgrounds from comic books to animation to video games. Artists such as-
Anne Walker
David Barkmann
Alex and Emmanuel Deligiannis
Eric "the Gute" Gonzalez
Scott Morse
Greg Rankin
Garrett Shikuma
Brian Growe
Matt Roberts aka Osgood McSonogram aka Confucius Jones
Bill Buckley
and many more!
Now if viewing fantastic artwork isn't enough for you, Nickelodeon will also be providing us the best food the orient has to offer and BEER! 
We hope to see you all there!!
Info-
Opening reception Friday, January 11th 5-7pm (but we'll probably hang out until all the beer is gone).
The Nickelodeon Gallery is located at
231 W. Olive AVE
Burbank, CA